Pokémon Jets!
---
Pokemon Jets are serviced July 3 to August 31 within Japan by ANA. A dozen Pokemon, including Pikachu, are painted on the bodies, entertaining passengers and people who visit airports in hope of observing them. And, moreover, some special events of Pokemon are serviced during flights.
---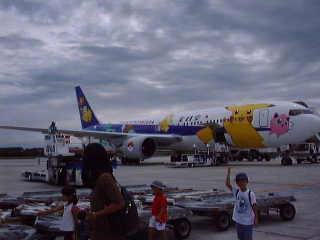 Flights within Japan take at most a few hours, and airline companies mostly serve drinks and snacks during them. In Pokemon Jets, drinks are given in paper cups with Pokemon painted. The cute monsters are on head covers also; Passengers are allowed to take both items. Stewardesses wear special Pokemon aprons. And, a Pokemon film entitled Pikachu no Natsu Yasumi, which was released on July 18, is shown.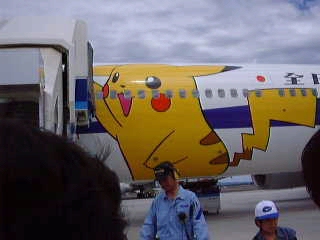 Pikachu painted just beside the door!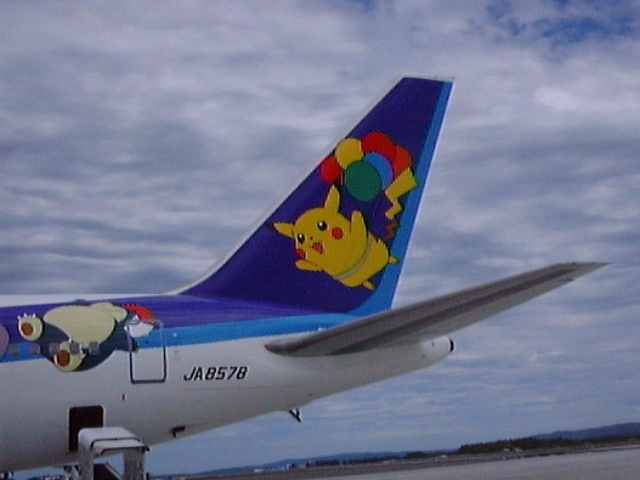 A picture of the tail of the plane with a Pikachu on it. Isn't it Kawaii!? (Cute in English)